Roofing Supplies & Materials
__________
Are you looking for roofing supplies and materials in Birmingham that are of the highest quality and won't break the bank? Look no further! At West midlands Builders Merchants, we are the specialist one-stop shop for roofing products and we won't be beaten on price or our industry- leading customer service. We can even take information from drawings and provide estimates in- store!
We provide a wide range of roofing products including:
roofings felt
roofings sheets
fibreglass roofing
lead roof flashing
roofing tools
accessories & more!
We have all of the materials, tools and accessories to make sure your roofing job goes smoothly. All of the materials we stock are from the leading names in the construction industry. However, we personally inspect and then handpick each of our products based on our assessment. We strive to provide superior product quality in all of our product categories and will go above and beyond to do just that!
Our expert team are always at hand to provide any information or advice. WMBM is the number one choice of roofing supplies whether you're a professional roofer, tradesman or for those attempting some DIY. If you have any questions regarding our product range or pricing, simply get in touch with the West Midlands Builders Merchant team today!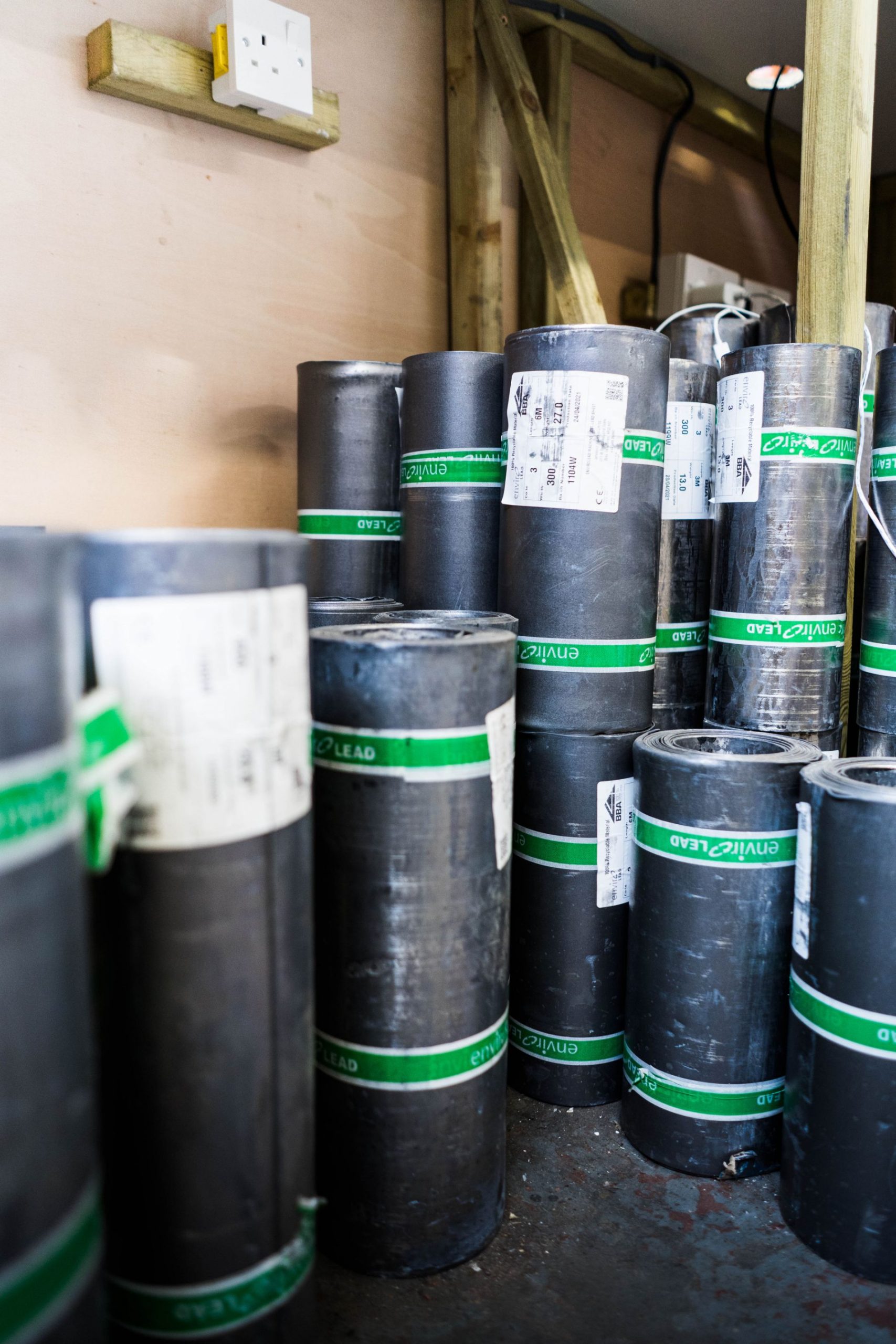 Fibre Glass Top Coat (£20kg)
Roofing Felt
Roofing felt is a layer of protection installed between the roof deck and roof shingles. It's relatively inexpensive, lightweight and comes with a whole host of benefits. Due to it's weight, it can be fitted onto smaller, relatively weaker structures as well as more robust ones. Roofing felt acts as a moisture barrier on the underside of shingles and it's waterproof, creating an extra external barrier of protection and insulation for the building.
Roofing Sheets
Roofings sheets are a fantastic alternative to more traditional roofing materials. Also known as roof panels, they have a wide range of benefits compared to traditional tiled roofing. They are extremely versatile as they can be used in a wide variety of building projects. Roofing sheets come in a number of different materials, profiles, colours and thicknesses. The level of customisability is very high. They are also lightweight, extremely easy to install, are corrugated yielding efficient drainage, are corrosion resistant and a very cost-effective roofing option!
Lead Roof Flashing
Lead roof flashing is a vital part of any roofing structure as it's role is to prevent the passage of water through roof joints. Flashings provide an impervious water membrane around weak points all around the roof which helps fight against any water infiltration, but also any damage caused to these areas as a result of extreme weather. For flat roofs, flashings are especially important as they prevent water from pooling. For long-lasting roofing protection, the installation of flashings are a must!
Get in touch with us today!