Drainage Supplies – Above & Underground
__________
West Midlands Builders Merchants are an independent, specialist provider of both above ground and underground drainage supplies in Birmingham. We pride ourselves on being the complete one-stop shop for all of your draining supply needs as well as providing the most competitive pricing in the region.
Whether you're looking for drainpipes & fittings, underground drains, channel drainage, ducting, pipe accessories, surface water management systems, soil and waste systems & more, we have it all at West Midlands Builders Merchants. With our extensive product range, you won't need to look anywhere else.
Over our many years in the industry, our goals has remained unchanged. Source the highest quality drainage supplies at the most competitive prices whilst providing an unrivalled level of customer service that our competitors simply can't match. If you're frustrated with spiralling drainage supply costs, get in touch with the WMBM team today and we'll see if we can change that!
Above Ground Drainage
Above ground drainage systems usually take the form of guttering and downpipes. They are typically used for rainwater management, to take wastewater through to soil & waste systems below-ground.
Underground Drainage
Underground drainage is the general term given to the systems of pipes and fittings which are installed below the ground level to transport drainage or rainwater to sewage treatment facilities.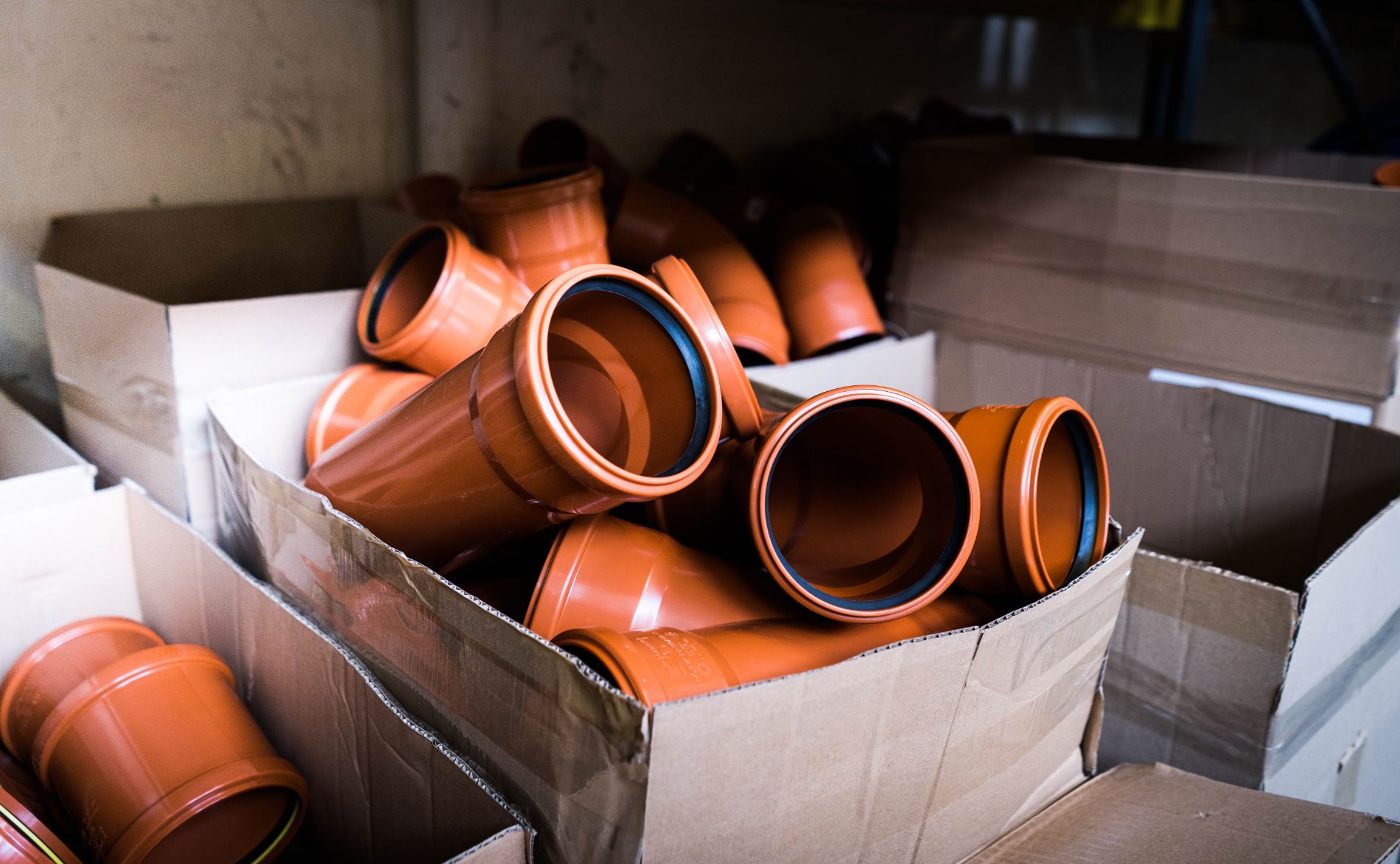 All Underground Fittings (orange)

Manhole Covers Including Base, Ring & Lid:

320mm - £38.50

470mm - £48.50

All Drainage Pipe Fittings (black)
The Benefits of Drainage Systems
__________
Any homeowner undoubtedly wants to ensure that their home remains in optimum condition whether that be for high quality domestic living or to ensure a high property resale value. Drainage is a vitally important factor of a home, and requires as much love and maintenance as a cracked windows, leaking radiators etc.
Having above ground and underground drainage systems in place allows a home to adeptly deal with any excess water. These systems should be installed at the inception of any new property or extension and, if any water build up is visible on the property afterwards, it should be throughly investigated to prevent any long-term damage.
Improper drainage can cause damp. Over time if excess water isn't property drained, the build up of damp will seep into brickwork and into your home. It can also cause damage to the foundations of a property which is why having high quality drainage systems installed is so important.
A property's garden is another area where excess water that isn't drained away properly could cause a problem. Water build up in garden areas could turn your lawn into a muddy mess and take a long time to dry out. To ensure that you can enjoy your garden year-round, good drainage is a must!
Finally, if the issues of damp are prominent and have affected the foundations of a property, it may put off most potential buyers when it comes to property resale. To ensure your long term financial security, having draining systems installed will help your property maintain it's value for years to come.
Get in touch with us today!