Guttering Supplies
__________
West Midlands Builders Merchants is the one-stop shop for all guttering supplies. We provide the highest quality guttering products and equipment from trade-trusted building brands at the most completive prices in Birmingham.
Our range of guttering products is extensive and includes: gutters, fascias, soffits, downpipes, gutter guards, brushes, accessories & more in various materials. We believe product quality is paramount which is why every item we stock has been hand-picked to ensure premium workmanship on renovations and new build projects.
Whether you're looking to replace a domestic gutter system or looking to fit out a commercial building with high capacity guttering materials, we can cater for all requirements. Our products come in a range of industry standard profiles to make it even easier for our customers to distinguish between items for small repairs or larger installations.
If you'd like to learn more about our unbeatably low pricing or have any queries about our guttering supplies, get in touch with the West Midlands Builders Merchants team today!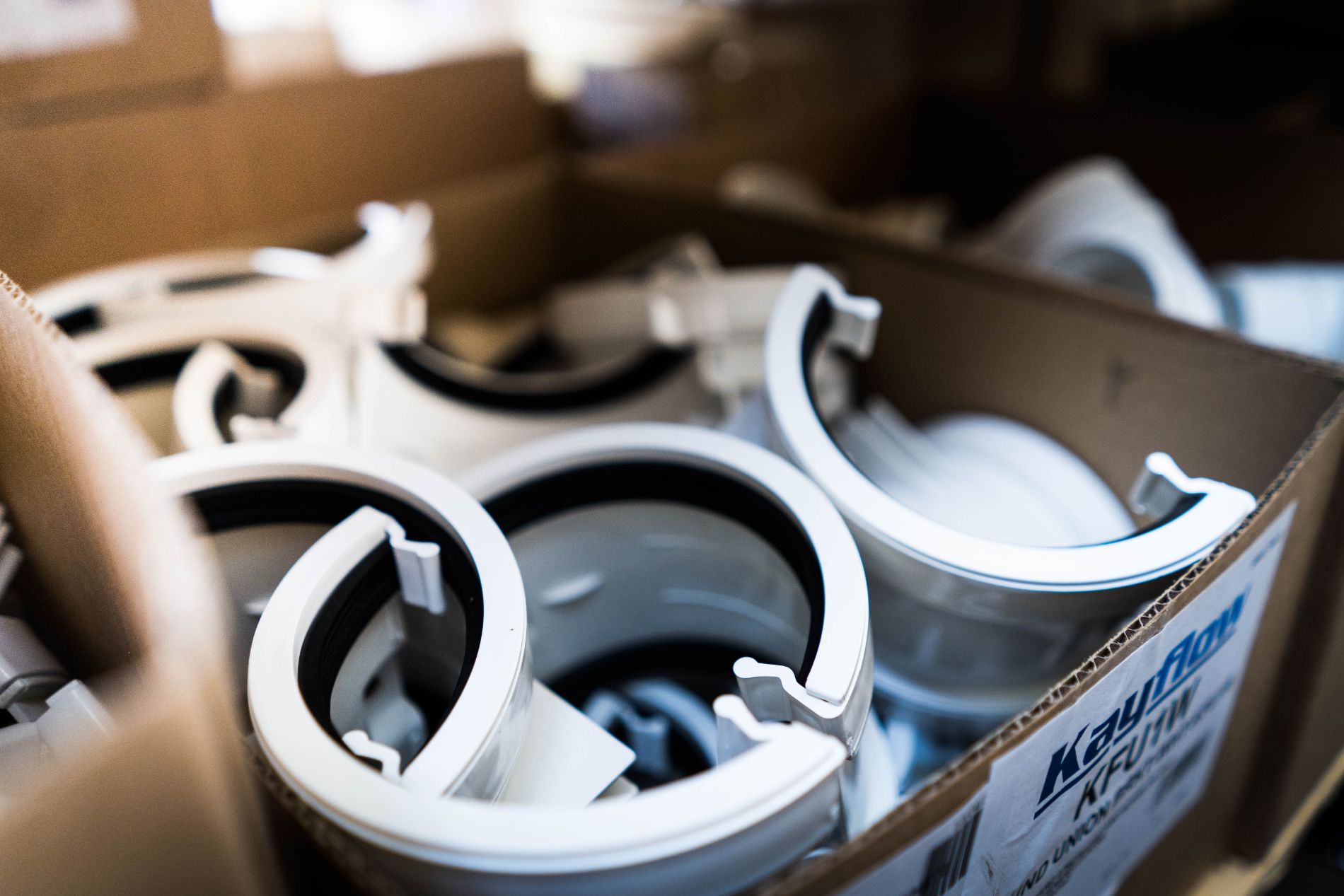 The Benefits of Gutters
__________
The importance and usefulness of guttering simple can't be stressed enough! If rainwater is left untamed, it can wreak havoc on a property which is why properly installed and maintained gutters are a must! Guttering can prevent water damage, water staining on brick or stone masonry, cracking on driveways or patios, erosion or landscaping of turf, flooding under housing or in basements and foundational issues as a result of damp.
Maintain Your Gutters
Once you've purchased and installed your high quality guttering supplies from WMBM, be sure to maintain them! Over time, gutters can fill with all manner of things including: leaves, weeds, dirt, soil and grass. If you're scooping out large amounts of these items from your gutters, you're probably not cleaning them enough! If left uncleaned, damage can occur including: water damage to eaves, water leaks into a home causing damage to walls or flooring, leaves in gutters can be a fire hazard and the deterioration of gutters leading to eventual drainage failure.
How Should Properly Installed Guttering Work?
A lot of households and properties don't have a complete guttering system installed correctly. A properly installed system should include seamless gutters on every sloped roof edge, the gutters should not hold standing water, should not leak, should be securely fastened to the fascias and should have downpipes securely fastened to the exterior of the house. Downpipes should then not terminate close to the foundations of a property; a common mistake. After all, what's the point in having a guttering system that places all of the rainwater at the side of a building. There should be at least a three-foot diversion away from the foundation.
Get in touch with us today!