Plastic Building Supplies & Materials in Birmingham
__________
If you're looking for high quality plastic building supplies & materials in Birmingham at extremely completive prices, look no further! West Midlands Builders Merchants is the one-stop shop for all of your plastic needs. Formerly known as West Midlands Plastic Centre, you'll be pleased to know that we have expanded our product range to cater for even more of our customers needs!
Whether you're looking for plastic guttering, downpipes, fascias, soffits, bargeboards, cladding or underground drainage, we've got your covered. Our high quality materials come in a wide variety of synthetic materials, so you can procure the exact plastic supplies you require.
The WMBM team are always at hand to answer any questions or queries about our product range, pricing or if you'd like some advice regarding the optimal product selection for your building project. Whatever your query may be, get in touch with our team today!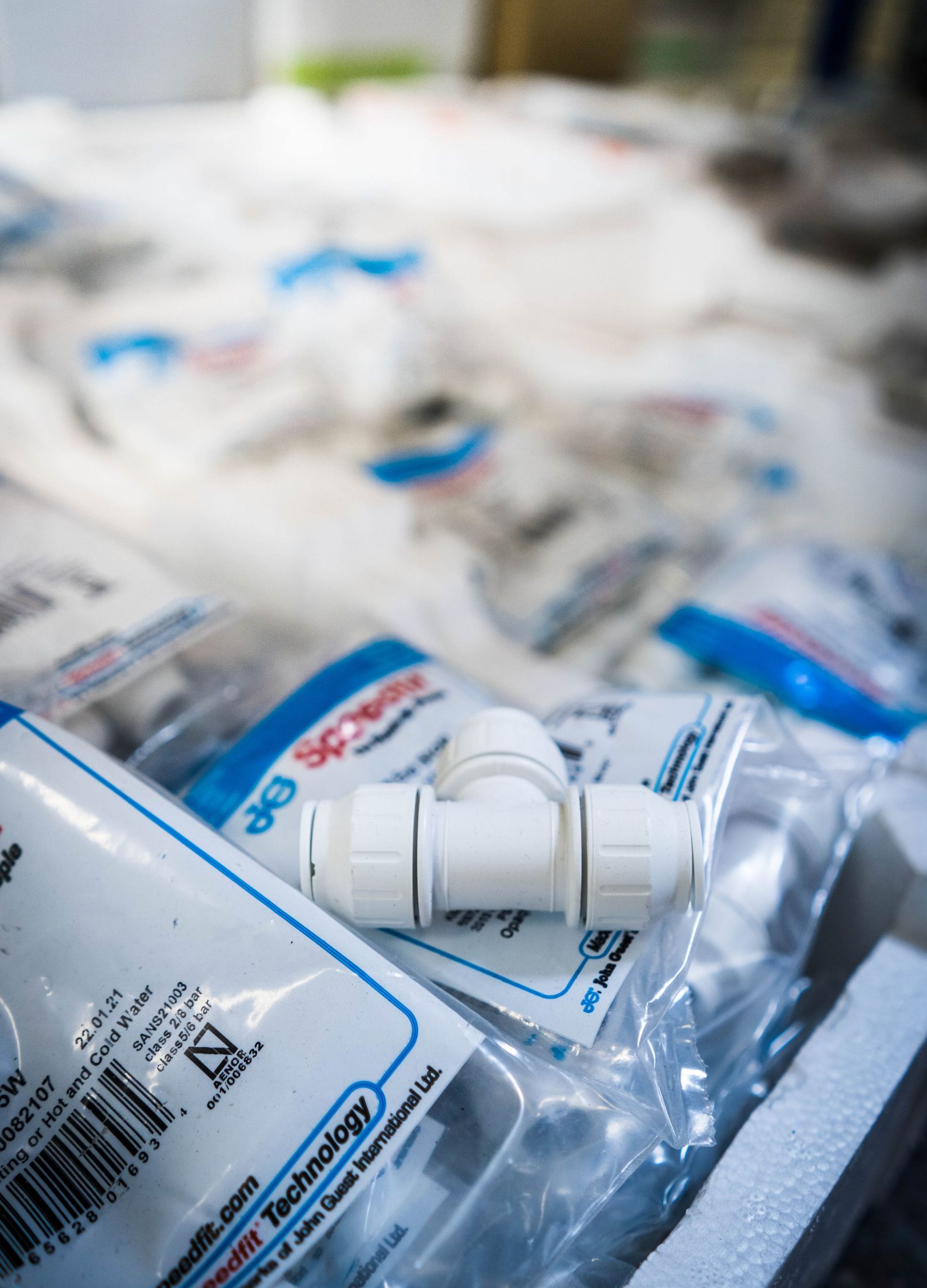 Pvc Trims White (Pack Price)

Pvc Trim Foiled Coloured (Pack Price)
The Many Benefits Of Plastic Building Supplies
__________
Plastic Is Lightweight
Compared to other building materials, plastic is very lightweight which provides more flexibility in terms of transporting the material and how it can be used on site. In terms of transportation, larger amounts of plastic can be moved at any given time which drives down costs. When on site, plastics can be more easily & safely lifted and moved around the construction operation.
Anti-Corrosion
Unlike metals, plastics are highly resistant to corrosion. Metals, especially when situated in sections where there will be a lot of contact with water, are partial to rust and corrosion over time. This is why plastic building materials are commonly used in any water pipe constructions.
Colour Variation
Another great aspect of plastic building materials is that they can be customised to any colour in the manufacturing stage. A useful feature as products can be colour coded according to use and size which comes in handy for building professionals. The alternative of using metal building materials would be more difficult and time consuming..
Environmentally Friendly
The process of manufacturing plastic building materials requires a lot less energy than metal. Plastic is also recyclable and won't corrode, meaning no rust will seep into the ground or water supply. Both aspects significantly reduce levels of overall pollution when compared to the alternatives.
Get in touch with us today!