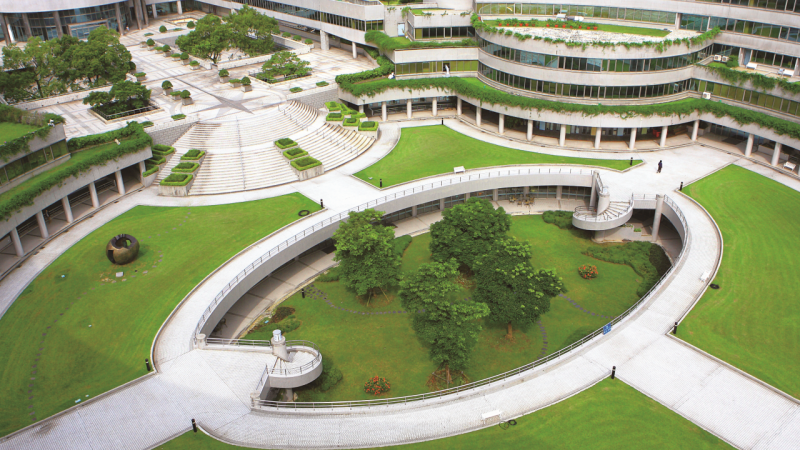 As sustainability becomes more of a pressing issue, all industries must adapt in order to do the least harm possible to the environment. The construction industry is no different. Homeowners and construction companies alike are looking for more sustainable building materials to include in their properties. 
Eco-friendly homes not only do less environmental damage, but they also can significantly increase the resale value of a property and can also help save on utility & maintenance costs too. So, there is profitability for both the planet and your wallet!
The Unsustainability Issue With Current Building Materials
Many are unaware that many buildings contribute as much as one third of total global greenhouse gas emissions, primarily through the use of fossil fuels during their operational phase. In North America alone, the building sector accounts for about 37% of Carbon dioxide (CO2) and 40% in Europe and this is likely to continue in the ensuing years. If we continue to build with unsustainable materials, eventually we will run out of materials to build with and the tipping point is rapidly approaching!
The most commonly used building materials in construction today are concrete and steel. The manufacturing, transport and installation of these materials requires a very large quantity of energy, whilst only representing a minimal part of the total cost of the overall building. 
Concrete contains a small amount of embodied energy in the form of carbon and, when multiplied by the massive amounts used in construction, it is the material which emits the greatest amount of carbon in the world. It's also worth noting that the process of cement mixing is extremely energy and fossil fuel intensive, and concrete cannot be reused for construction again. 
Moving onto steel, the material is very difficult to create. The production of steel requires temperatures of up to 3,500 degrees Fahrenheit, which is achieved using fossil fuels. Furthermore,  when steel is recycled, it has to be melted at high temperatures in order to be repurposed. The source of this energy is again fossil fuels, so even when recycled, steel is still damaging the environment. 
What Are The Most Sustainable Building Materials?
Now that we know of the problem, let's move onto the solution. Thankfully, according to the World Green Building Trends Report by Dodge Data & Analytics, green building is now a global trend which is expected to grow significantly in the coming years. The percentage of firms expecting to have more than 60% of their projects certified as green building has grown from 16% in 2016 to 32% in 2018. Industry experts are expecting this percentage to increase to 45% by 2021. 
These are very encouraging statistics. Also, with the increased in demand for homeowners, home improvement companies and construction firms wanting to build green, more innovative green materials are in development in order to cater for this growing market. Speaking of which, here are our picks for the most sustainable building materials as it stands in 2021…
Composite Roof Shingles
Traditional roof tiles are far from long-lasting as they require continual repair and replacement; a major drain on resources. These tiles frequently crack, fade and raise which can in turn allow air moisture to transfer in and out of a home, and heat retention can decrease. 
A far better alternative is composite roof shingles which require a fraction of the maintenance and can last up to 50 years and beyond! These shingles are also made form recycled paper products, fibreglass and asphalt adding to it's environmentally-friendless. 
Unlike alternative roofing options, composite shingles are known to be highly durable, fire-proof, wind-proof, fade-fade-resistant and absorb less moisture. Less energy is consumed throughout the lifetime of this product and it comes with a whole host of other benefits. 
Smart Glass Windows
A significant shift in the home improvement and construction worlds is the increased use of large windows to provide more natural light in buildings, and therefore less requirement of electric light sources. 
Smart glass is a particularly eco-friendly choice of glazing as its material adapts to the the climate around it. In summer months, the glass turns translucent to block any heat wavelengths that would require your air conditioning to work overtime. Whilst in the winter, the glass becomes transparent to let these wavelengths in to aid in heating efforts. Clever, huh? 
Bamboo Flooring
Certainly a very bold option, but definitely a sustainable one. Bamboo is very similar to wood in appearance but the harvest cycle is significantly shorter. Whilst normal trees have a harvest cycle of roughly 25 years, the bamboo cycle is just 3 years. By choosing this material, the rate of deforestation will slow considerably! 
The material also required very little maintenance. Bamboo trees thrive in droughts and can tolerate most soil types. In terms of functionality, bamboo flooring is extremely versatile with strand-woven bamboo being exceptionally durable, and an inexpensive alternative to other commercial flooring options. 
Solar Panels
Solar panels upon roofs and in gardens is becoming a more frequent sight. Not only has the technology of the panels improved, but so has its aesthetic appearance. The installation of solar panels is a way to reduce a home's dependence on non-renewable energy sources. 
Although the installation of the panels is relatively expensive as an initial investment, the long term cost saving is well worth. Imagine the reduction in electricity bills alone on a monthly basis! A year of electricity saving through solar panels will easily make up for the upfront fees.
Solar panels also come in roof tile form thanks to the work done by Tesla/Solar City. These tiles replicate the appearance of traditional shingles but they function as solar panels. Gone are the days of requiring huge panels on your roof. Nowadays, the technology blends seamlessly, unfaltering the aesthetic of your home. 
Hemp Insulation
Theoretically, any type of insulation will have energy saving benefits. However, these savings are negated if the materials used in said insulation isn't sustainably sourced. Many contain batts, fillers and sprays which often use toxic chemicals in the binding process and to help with fire resistance. 
An alternative, natural and plant-based which is quickly growing in popularity is hemp insulation. The material contains all of the same insulate properties of fibreglass or cellulose and with it's ability to be compressed, hemp can even be a superior for home insulation. Non-toxic bonding agents and fire treatments are also used in the manufacturing of hemp insulation products. 
Sustainable building materials have contain all functionalities, don;don't sacrifice quality and have aesthetic appeal whilst being harmonious 
Rammed Earth
History showcases that constructing buildings from earth is one of the oldest and durable techniques…the Great Wall of China for example. Flash-forward to modern day and you'll find this technique used in luxury homes to create dramatic backdrops. 
The material can even be act as thermal storage. The sun will warm the walls (or flooring) during the day and then slowly release that heat in the cooler evenings. 
The technique used to create the rammed earth for construction uses very little carbon. Forms are used where soil and binder is placed in layers and then pressured to create a hard surface. Companies have even gone as far to create rammed earth blocks using waste materials from quarries, creating a low or even zero carbon cement blocks! 
Straw Bales
Everything really does come full circle in life doesn't it. Who would have thought straw bales would have been one of the most sustainable building materials in 2021! 
For those not in the know, these bales are made from the waste of the agricultural industry. They are then repurposed, packaged in a convenient bale-form and used as substitute for lumber. The knock-on effect being relieving pressure on old growth forests and the preservation of wildlife habitats. Furthermore, despite what you may believe, straw bales are actually very fire resistant and provide excellent insulation. 
Biocomposites – Mushroom Insulation & Particle Boards
Whoever imagined a world where we would be creating building materials from plants! Biocomposites or bioplastics are products that are derived from plant, animal, fungal and bacterial sources. 
Mushroom-based building in particular has been on the rise of late. Mushroom roots, or mycelium, produce building materials that are stronger than concrete, more insulating than fibreglass and 100% compostable. Also, mycelium grows without light underground so no external energy via artificial lightning is necessary for growth of the product. 
One of the most notable mushroom based applications is an eco-friendly insulation material which is injects in-between an interior and exterior wall. The material silently grows and becomes so strong that the walls need no additional supporting structure. Amazing, right!? 
Finally, there is Myco Board which looks and functions like particle board or chipboard, but contains no wood at all. Myco Boards are cheaper, lighter and stronger than their traditional alternatives, but they are completely compostable and can contain modifications to repel pests and mould. They also completely free from toxins unlike pressed pressed wood products…certainly one of the biggest benefits of mushroom products. 
Those are our pics for this year's most sustainable building materials…
We hope you enjoyed the very first blog from West Midlands Builders Merchants. There's plenty more to come!  
If you're a builder, home improvement company or just looking to do some DIY and are living in the Birmingham & West Midlands area, we have two locations in Smethwick and Coventry for all of the building materials and supplies you'll ever need.
Contact us today to get the latest prices on any of our building wares.
Until next time! 
March 31, 2021
Categories: